ADRA Latvia Christmas Project in Zālīte's Boarding–School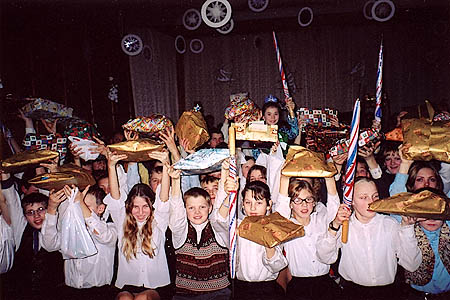 Bauska, LATVIA. In the fall of 2002 ADRA Latvia in co–operation with ADRA Denmark implemented Christmas project for Zālīte's Boarding–School of Bauska region "Let the joy be in every heart".
Zālīte's Boarding–School for retarded children was founded in 1968. School is located in the former manor house, which was partly adjusted for the needs of the school. This boarding–school provides elementary education for 112 children, twelve of whom are seriously retarded. Almost all children come from disadvantageous or broken families. Unemployment and alcoholism is characteristic for the families of these children, and so this school is not only a place where they can study, but also a shelter from the irresponsibility of their parents.
Unfortunately state cannot provide necessary finances to support this school. There's not enough money for building renovation, for study aids and children leisure hours. Some premises, like shower, toilet, and kitchen block are in catastrophic condition. School has no PCs, fax, Internet connection, independent modern heating system, furniture, etc.
Therefore, to bring joy to these retarded children, ADRA Latvia made project to provide them Christmas gifts (sweets, new toys, office supplies, household things and things for personal hygiene) and turned to ADRA Denmark for help. Shortly before Christmas Danish children and their parents prepared gifts and with the ADRA Denmark financial support these gifts were sent to Riga, Latvia. From Riga these gifts were sent to Bauska. To celebrate this event, boarding–school children prepared wonderful Christmas concert and a playlet. In gratitude for the Christmas gifts Bauska's children prepared 140 greetings for the Danish children, which were hastily sent to ADRA Denmark office, to be given to the families who sent their Christmas gifts to Bauska. ADRA Latvia received note of thanks from Denmark, because Danish people were surprised by the Latvian children response.
I want to say that this project made very good impact, as 112 children in Latvia and in Denmark made Christmas surprise for each other. We have plans to continue such projects in the future. We would like to include in those projects not only families from Denmark, but also from other countries, and other boarding–schools in Latvia.
We wish that such Christmas miracles would happen time and again, and we could bring happiness to someone who waits it the less.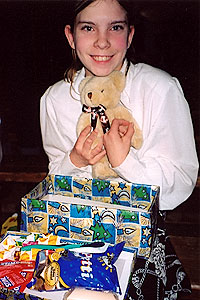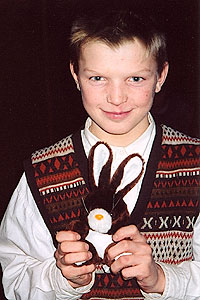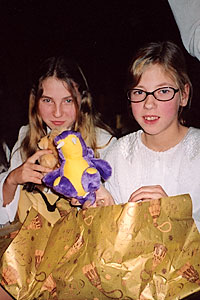 ---
Situation in the Zālīte's boarding-school: