Camp Meeting in Lithuania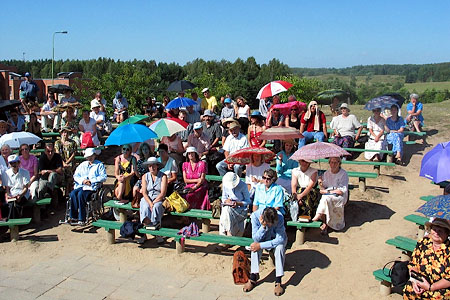 Šiauliai, Lithuania. From July 31 until August 2 in Šiaulai Adventist church organized camp meeting which was attended by approximately 300 people.
It has become a tradition to have a camp meeting each summer. This camp meeting attracted many people from all over Lithuania. This year guest speaker was Pastor N. Butoi and professor J. Sabes from the Andrews University.
In the camp meeting people had a chance to meet their brothers and sisters in Christ from all over Lithuania, to share their spiritual experiences, to have a rest and to enjoy dynamic gospel presentation. Many brought along their friends and relatives.
Our friends from Latvia joined us too. On Friday night we had baptism. Fifteen new converts from Vilkaviškis, Panevėžys, Ukmergė, Plungė, Klaipėda and Kretinga joined the people of God.
Mantas Kučinskas,
Lithuanian Mission Field Communication Director