Lithuania: Government recognizes Adventist Church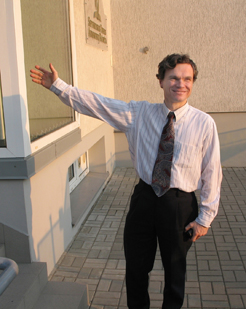 The Lithuanian government granted the Seventh-day Adventist Church's application for state recognized status on July 15, qualifying the church for state subsidies and certain tax exemptions, as well as excusing theology students and clergy from military service.
"State recognition for the Seventh-day Adventist church in Lithuania means that its contribution to public life and culture is recognized," said Bertold Hibner, president of the Adventist Church in Lithuania. "I hope that the church will see it as a strong commission to serve and proclaim to the community the good news of the gospel."
Lithuanian law separates religious communities into four categories: traditional, state recognized, registered and unregistered. Only traditional and state recognized religious organizations have insurance payment exemptions for clergy and employees, and are not taxed for services such as electricity, heating, and phone.
To qualify for state recognition, Lithuanian law requires non-traditional religious entities to be registered in the country for a minimum of 25 years. Government status does not legally affect the ability of a religious organization to worship or reach out to communities; it refers to types of benefits received.
The Adventist Church was established in Lithuania in 1919, with current membership numbering over 900.
Megan Brauner,
Source: Adventist News Network