Spiritual Poetry Meetings in Lithuania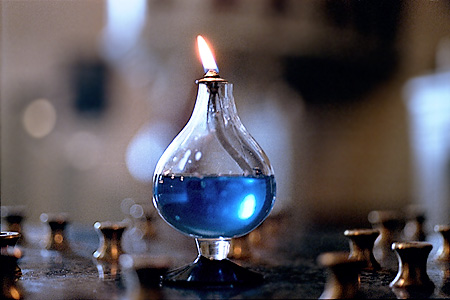 Publishing house of Seventh-day Adventist church in Lithuania "Amžinoji Uola", individual churches and some church members personaly several times in a year organize sacral, spiritual poetry and music meetings in their towns and cities.
Such meetings have a large audience and they are warmly accepted by people.
Very often the participants of such meetings are two of our Christian sisters and poetesses Zita Kazimiera Kirsnauskaite (Vilnius church) and Romualda Adomaitytė – Chabarina (Kaunas church).They both have published few of their spiritual poetry books and readers liked them.
In addtion, a participation of Nomeda Vilkanauskaitė, who is a soloist at Kaunas Musical Theater, makes these meetings more spiritual and encourages people to listen to a spiritual message of the spiritual poetry. Nomeda is a member of Kaunas congregation.
We also invite some famous people of Lithuania, actors, composers and musicians who like such Christian poetry. They read the poetry and play violin.Some of them wrote the melody for the words of the their Christian poems.
Such meetings are like a paths to Christ which lead to the Holy Scripture. They give hope and faith to people and turn their eyes to the Lord.
During one of these meetings in Marijampolė at the Culture center in the last year we introduced the audience to E.G.White book 'Steps to Christ'.
It became a tradition that every year on Palm Sunday Vilnius Teachers' house invites these two poetesses and Christian sisters to sacral music meetings.Such a meeting we had this year in March.
The spiritual songs sung a young composer and singer and also a church member from Biržai church Vigilija Gacevičienė.She took the words for her spiritual songs from Zita Kirsnauskaite poetry.Vigilija and her friend Saulė charmed the public by their singing.The attention from the audience and the warm responds from the media witness that such meetings are useful and they are needed.In order to continue this nice tradition and introduce the Lithuanian society with the Holy Scripure we need a financial help to cover the expenses of these meetings.
We would like to have five similiar meetings this year.It would be very good if we can organize a tour all over the Lithuania.
In order to hold one meeting we need to have two hundred euros.
We pray our Lord for His grace and blessings and for the help from you to preach the Gospel in such a way.
Algimantas JANKEVIČIUS,
Director of Publishing house 'Amžinoji Uola'