Communication Training Seminars in Latvia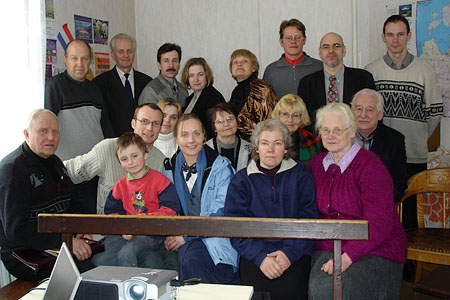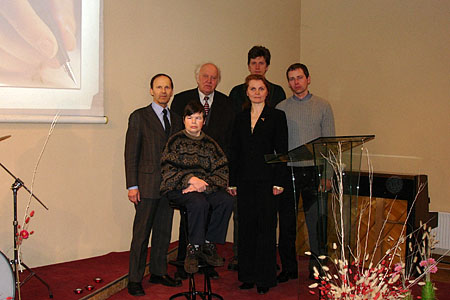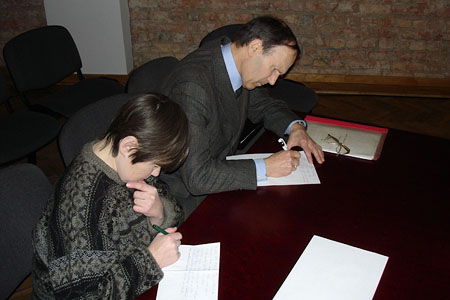 Baltic Union Conference Communication Department is organising training seminars for the local church communication leaders in Latvia. Two seminars have been conducted, one in Riga, another one in Valmiera, gathering more than 20 communicators.
"When people are elected to serve as communication directors, they often don't know their duties and where to start, what to do. So we try to provide necessary training for local church communication leaders," says Guntis Bukalders, Baltic Union Conference Communication Department director. "We start with the foundation of our faith, the meaning of the Cross of Christ, and how we can comunicate it to the world around us. Then we discuss relationships with the mass media, we also look at the mission statement of our church and our department in particular, and the news writing process. Finally we have some practical exercises in news writing. I hope this will improve understanding how we write news and will lay solid foundation for the leaders to communicate hope which we have in Jesus Christ."
Two seminars are conducted so far, with two more to come. "Initially Baltic Union planned to provide one seminar in Riga, but we suggested to make four regional seminars, as that would provide opportunity for more people to attend them. We are happy that Baltic Union agreed with this plan and people came to these seminars and found them useful," says Dr Viesturs Reķis, Latvian Conference president.
"I was very interested in how to write news. This seminar helped me to understand how to see what news is and what isn't news, how to write news and what must be included in news, how to structure news articles. This seminar was really helpful," at the end of the seminar concluded Valdis Dahs, communication director from Riga III church.
Baltic Union Conference is the head organisation of Adventist Church in the Baltic countries, uniting more than 90 Adventist churches with more than 6.500 baptised church members. Baltic Union Conference is providing training seminars for the church leaders and lay members in Estonia, Latvia and Lithuania.
Guntis Bukalders,
Baltic Union Conference Communication Director